All About Sustainable Accommodation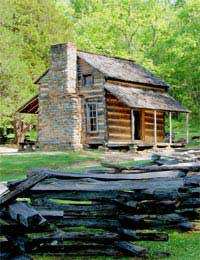 Tourism and leisure are clearly vital to many local economies, and an important source of employment. But there is a need to balance the need to provide adequate tourist facilities with the need to protect environmentally sensitive sites. This need clearly extends to making tourist accommodation, both in the UK and abroad, as sustainable as possible.
So, you've reached your holiday destination and are all set for your well-deserved break. (Hopefully, you've arrived by train or bike, or offset your carbon emissions if you flew.)
Do as You Would at Home
What can you do to continue the environmentally friendly theme of your holiday by ensuring your accommodation is as sustainable as possible? Well, more than you might think, actually. How about kicking off by applying some of the same eco-friendly principles you follow at home? After all, there's no need to abandon your ethics just because you are travelling. As ever, it pays to find a lot of these things out by asking fairly searching questions of your holiday company before you go.
For example, ask whether your holiday company uses things like:
Energy efficient light bulbs.
Recycled toilet paper and recycled paper for its marketing literature. (Hopefully they don't get the two mixed up.)
Eco-friendly cleaning products.
Fair Trade tea, coffee and fruit if they leave such things to welcome you to your accommodation.
If you are eating at your accommodation on holiday, has the food been locally sourced? Is it organic?
A system for harvesting rain water.
Self-Catering vs Hotels
Equally, if you are having a self-catering holiday, whether in the UK or abroad, does the company providing the accommodation encourage guests to go easy on water, electricity and heating? Are the facilities to recycle your cardboard, paper, bottles and cans while you are there?
In fact, one argument is that self-catering is the most sustainable form of accommodation, since it gives you greater control over things like food waste, laundry and heating.
But if you are staying in a hotel, a basic sustainability principle to watch out for is laundering. Traditionally, hotels presented guests with freshly washed towels every day. Thankfully many are now waking up to the fact that this is a wasteful over-use of water and electricity, and will only supply clean towels daily if you ask for them. Make sure you don't.
Taking things even further, is the company you're travelling with providing your accommodation actively involved in the community in which it operates? Does it perhaps provide educational or awareness raising projects about the environment?
Even More Sustainable
Accommodation in the premier league of sustainability may also include a windmill, a ground source heat pump, insulation using sheep's wool or a composting loo.
The Choice is Yours
As ever, the Internet is a rich source of information. Type 'sustainable accommodation' into any search engine and you will come up with a wide range of options – from carbon neutral log cabins in British Columbia to family tee pees in Northumbria. Almost any form of holiday accommodation can be sustainable, from camping sites to luxury hotels.
So there's plenty of scope for having a relaxing break without breaking the bank, and at no cost to the environment.
You might also like...