All About Charity Trips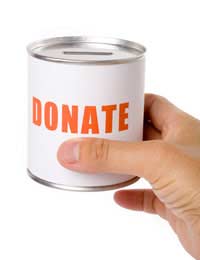 Charity challenges abroad appear to offer the perfect combination of travelling, adventure and fitness while raising thousands of pounds for your favourite good cause. Enticing websites promise the chance to make new friends, broaden your horizons and visit parts of the globes that other trips just don't reach. Surely the stereotypical 'win win' situation if ever there was one?
Charity challenges have been going for more than 10 years, with increasingly ambitious and varied projects ranging from trekking the Great Wall of China to horseriding across the Mongolian plain. Almost all large national charities now offer this form of travelling.
Funding the Charity Trip
The standard deal is pretty straightforward – show your commitment to the event with a non-refundable deposit, usually up to £400, then pledge to raise a minimum sponsorship of up to £3,000 depending on the project – you have to raise more to cycle across Cuba, for example, than you do to spend an afternoon abseiling from Twickenham rugby stadium. Many people find they raise more than the minimum, and your chosen charity's fundraising team will support you with encouragement and fundraising ideas.
The usual arrangement is that you pay most of your sponsorship upfront, before you've even started travelling. If for any reason you don't complete the challenge, you will have to negotiate with your sponsors as to whether they want their money back. Of course, from the charities' point of view, they cannot let you go on the plane without knowing they have protected their investment in the project, so - no sponsorship, no trip.
Potential Pitfalls
Critics of this form of travelling complain that most of the money goes on the cost of the trip, and not to the good cause for which the money is being raised. There are also those who get annoyed with being asked for sponsorship what seems like every week, and are reluctant to fund what sounds like an exotic holiday. While this is true, you always have the chance to cover the cost of the trip yourself, and can always argue that you are still giving the charity a substantial sum of money it would not otherwise have had. Equally, the reality is that these trips are far from holidays – they generally require months of training beforehand, are hugely physically demanding and you will be travelling in basic conditions rather than living a life of luxury.
Environmental Concerns
Other concerns have to do with the environment. You cannot fly, for example, without a few carbon emissions. You can always do a challenge that incorporates alternative forms of travelling – cycling from London to Paris, for example – or offset the carbon emissions of your flight.
But even if you don't go abroad, there is the impact on the environment of large numbers of people travelling through the same place - the Lake District bears testimony to the effects of increased numbers completing the Three Peaks Challenge, for example, and the need for restraint by event organisers.
Community Contribution
You may also want to check with your good cause to see what they contribute to the community where you will be travelling through. A large national deaf children's charity, for instance, contributed a proportion of the profits from its Cycle Cuba project to a deaf school in the country.
With so many organisations running charity challenges over many years, it is hard to know whether this form of travelling has peaked. After all, most people won't want to ask the same pool of sponsors to fund further trips. But they are likely to continue for a while, at least, and there's no denying that charities make millions from them. So do it – but choose carefully, and proceed with caution, would seem the best advice.
You might also like...