What is Ethical Tourism?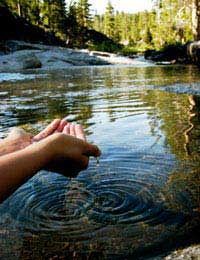 As one of the world's most significant industries, and arguably the one with the strongest impact on people, the potential for tourism to cause harm is enormous – and more varied than you might think.
Ethical tourism attempts to redress the balance, with its proponents doing everything possible to ensure that, when they go on holiday, their impact on the local environment, culture and people is positive rather than negative.
How the Damage is Done
Most of us know about the obvious ways in which tourism can cause harm to the environment – the impact of carbon emissions from flying overseas and from taking internal flights in the destination country, for example. Aviation has expanded dramatically in recent years, a worry for many of us.
But there are other impacts on the environment to consider as well. Tourism threatens some of the most remote and attractive locations on the planet. Too many leave behind more than their footprints. The waste the industry creates can be hard to get rid of, with oceans of rubbish to be found on the most remote mountainsides.
Tourism can also be a massive drain on precious natural resources. Activities such as diving and other water sports can seriously harm marine life, and the boom in ski-ing holidays has been at the cost of large expanses of forest in northern Europe. Swimming pools, golf courses and even the humble shower can deplete and contaminate water sources for local communities. The average golf course, for example, as well as being treated by noxious pesticides, guzzles a daily tally of more than half a million gallons of water.
Impact on the Community
Some tourism has removed communities by force from their homelands, with indigenous groups particularly at risk. People can be turfed out to make way for tourism without compensation, advance notice, or anywhere else to live.
If not operated in an ethical way, tourism can wreck indigenous cultures by taking over beaches, holy sites and livelihoods. The industry doesn't always benefit local people, and can alter lives drastically. The tourism industry can also be disruptive by raising prices in an area, and by forcing local businesses to compete with multi-nationals.
It may sound extreme – and in many ways it is. But the reality is that in the worst cases, there is considerable potential for exploitation of communities' more vulnerable members, including women and children. Each year globally, more than a million children face sexual abuse within the tourism industry. Women, too, are not valued or paid enough, and widely exploited all over the world.
What Can I Do?
Travel by train, bus, bike, boat or other form of ethical transport whenever possible, both to and during your holiday. If there is no alternative, you may wish to offset the carbon emissions of your flight.
Check out the ethical stance of your travel operator very thoroughly before you leave. What does your holiday company do to minimise the impact of its guests on the local environment? Are local staff treated fairly and paid a decent wage?
Leave excess packaging at home. In some places it can be almost impossible to dispose of in a way that's friendly to the environment.
Research the local customs and language ahead of your departure, so that you can feel a better part of the community from the moment you arrive, and avoid potential misunderstandings.
Bargain fairly with local traders. Only start haggling for something if you are serious about buying it.
Keep it local. That goes for produce, souvenirs and guides or trip organisers.
Think about the waste you generate, and how much water and electricity you consume. Are you draining precious local resources unnecessarily
Immerse yourself in local culture, and remain sensitive to it at all times.
Finally, have fun and enjoy the experience. Ethical tourism is not about being boring, guilt-laden or miserable. Then, come home and spread the word about what a great job your holiday company has done of being an ethical operator.
As Tourism Concern puts it, you will have avoided 'the guilt trip.'
You might also like...
Ethical is the most extremely highly impact of tourist all around the world with many different types if culturs,festivals and more.
Lynnette
- 14-Feb-17 @ 1:26 AM