The Consequences of Climate Change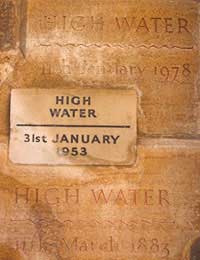 As the specific nature of climate change is not fully known, the consequences cannot be gauged precisely. However, there is overwhelming agreement that the average world temperature is rising, and that it will rise between 1.4 C and 5.8 C over the next 100 years. This will inevitably lead to drought, flooding, increases in hurricanes and tornadoes and possibly widespread crop failures.
Predictions for climate change range from those that claim it could cause major changes to our lives, in order to adjust to rising heat conditions, and those who believe that it could be catastrophic. At worst, global warming could cause flooding to our major coastal cities (including London and New York), widespread drought and crop failures in hotter climates such as Asia, Africa and South America, forcing starvation, the spread of disease through poor sanitation and starvation. Given these consequences, it is essential that climate change is taken seriously, and changes to weather patterns are charted as accurately as possible.
Consequences by Region
U.K. Depending on where you live the consequences of Climate Change will differ greatly. In the U.K. those living in the North are more likely to be beset by river flooding, while those on the coast may be affected by rising tides. Extreme temperature rises will be felt hardest in the South of England, whilst cold harsh spells in the winter will affect the North of England and Scotland the worst.
Cold Climates: If the climate continues to warm significantly, Canada, Greenland, Siberia and Scandinavian countries will be hit hard by the melting of ice plates and decline in snowfall. The resulting change to their environment will be catastrophic for many forms of wildlife that are adapted to cold weather.

Europe: Mainland Europe will suffer greatly from flooding, with many major ports and cities at risk of disappearing eventually. Rises in temperature could damage agriculture in southern climates and take a toll on human life. 2005 and 2006 saw widespread deaths in France as elderly people struggled to cope with the heat.
U.S.A.The U.S.A. have already suffered as a possible direct result of climate change. Hurricane Katrina all but destroyed the developed city of New Orleans. The frequency and intensity of storms that are hitting the U.S. could increase if temperatures rise. The effect of climate change on the U.S. will be varied due to the huge variation of climates across the country. In a country prone to hurricanes, tornadoes, droughts and extreme cold spells, it is safe to say that despite the U.S. administrations willingness to tackle climate change, they suffer the consequences as intensely as any other nation.
Developing Countries: Developing countries in Central and South America, Asia and Africa will suffer the greatest consequences of climate change. Already prone to very high temperatures, drought and - in some places - famine developing countries lack the resources to deal with widespread increases in temperature. As it stands, in order for developing countries to realise a standard of living approaching that enjoyed in the Western world, they will need to increase industrial production, Countries such as China are doing this with great success; however, in doing so they are greatly contributing to a rise in harmful carbon emissions. It seems that allowing developing countries the resources to fuel their economy may also contribute to their demise. Many of these countries will be unable to fund initiatives to deal with climatic disaster, should it occur, others (such as China) fail to acknowledge the seriousness of climate change. There is a clash of concerns here, as the ability of a financially poor country such as Bangladesh (to use one of may examples) will depend upon its ability to develop its economy along the lines that industrial nations already have. Doing this will inevitably lead to an increase in their fuel emissions. This is a cause for great concern, and it is in the interest of Europe and the rest of the developed world to consider initiatives to promote sustainable industry, agriculture and water development throughout Asia, Africa and South America. Global environmental well-being, and the stability of the world in general, will depend on this.

The consequences of climate change could be devastating if action is not taken to understand these changes, and to try to hamper them as far as humankind can. It is, perhaps, necessary to put to one side the debate about whether - and to what extent - we are responsible for climate change, and do so much as we can to restrict the consequences by changing our behaviour and adapting to a changing world. There is a responsibility for those in the Western world to ensure the security, health and safety of those in the developing world.

You might also like...