What is Fairtrade?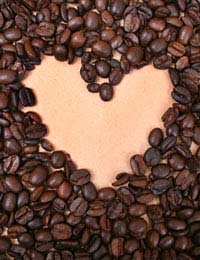 Fair Trade is a term that refers to the certification of products that were made with fair conditions for the employees who made the product. This may be farmers or agricultural workers, factory workers or packagers, and they may be anywhere in the world, in so-called developing or developed Countries.
If it is a food stuff or food product, such as coffee, cocoa or chocolate, that the worker is growing or harvesting, the product may not necessarily be organic (although often fair trade and organic do go hand in hand), but the conditions that the worker is in, particularly relating to pay and working conditions, will have been set and agreed at a local level to a good standard.
The Specifics of Fair Trade
Fair Trade is all about supporting the producer, not exploiting them. It is an investment in the human, their community, the land, and the future.The idea of Fair Trade came about as many in the Western world saw first hand that small-scale farmers and suppliers in the developing world, particularly parts of Africa, and South America, were no getting a fair price for their produce and products, when it was bought and sent to Europe and the US.
For instance, coffee is taken for granted around the world as a stable of life; a simple commodity. Most people drink coffee – some like organic, rich, dark, instant, ground or exclusive blends: in fact coffee is known as 'black gold'. It is often bought at source, for perhaps a few dollars a kilo, and by the time it reaches an International dealer, its price might have risen to 100 dollars per kilo, and by the time it reaches the consumer, that few dollars translates into nearly £2 a cup in coffee shops in the UK.
The same story has happened over the centuries with tea, chocolate and cocoa being traded around the world. These are the major trading commodities, which have been initially targeted by Fair Trade certifiers, but there are many other items, which have been bought cheaply and sold for a high price many miles away. This form of exploitation of farmers and local workers, often in rural impoverished areas, in Rwanda, Uganda, Guatemala and many other parts of the developing world, is what Fair Trade seeks to change.
Finding Fair Trade Products in the UK
The symbol of the Fair Trade movement is a yin and yang image, in blue and gold, with the word FAIRTRADE underneath. The slogan attached to the campaign is "guarantees a better deal for Third World Producers". This symbol and slogan will be attached to food or products that have been produced in this ethical manner, and are an increasing part of the food and goods available on the consumer market across the UK.
It is more than simply coffee, cocoa, tea and chocolate that is produced according to the Fair Trade benchmark: bananas and many fruits, vegetables imported from overseas (as well as being organic and fair trade), paper, furniture, cotton – these are all raw materials and finished products that can be found both in specialist fair trade shops, and on the high street.
You might also like...