Sustainable Pressure Groups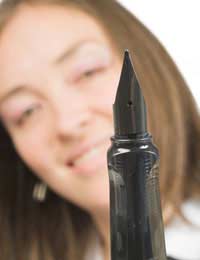 Whilst there have been considerable efforts by the government, the E.U. and the UN to implement measures that will reduce harmful fuel emissions and - hopefully - impede and halt climate change, many people believe that not enough is being done. Pressure groups such as Greenpeace and Friends of the Earth actively aim to persuade governing bodies and businesses around the world to develop workable environmental policies.
The range and scope of issues covered by pressure groups is huge. Some, like Greenpeace cover a full spectrum of issues surrounding sustainable living, others, like RSPB (Royal Society for the Protection of Birds) have a narrower remit. In both cases the influence exerted on political and commercial bodies is fundamental to the development and implementation of sustainable living policies around the world.
Pressure groups seek to affect government policy without any intention of gaining power for themselves. This chiefly achieved by the promotion of specific issues both at a grass roots level, through the education of the public, and by directly 'lobbying' government. Greenpeace have permanent employees used in parliament's central lobby, ready to engage with M.P's over a range of environmental issues.
Pressure groups use a range of 'direct' and 'indirect' actions to promote environmentally sustainable policy.
Direct Action
Direct action entails physically attempting to hinder an activity that is seen as wrong, or gaining promotion through spectacular actions that aim to draw attention to environmentally damaging activity. Direct actions have in the past included the attempt by Greenpeace to scupper French nuclear testing in the south pacific by blockading the ship with their own vessel, 'The Rainbow Warrior', in 1985. This action resulted in an aggressive attack by French Special forces using mines. The ensuing explosions injured several crewmembers, one of which drowned to death. Following inquiries, the French foreign minister was disgraced and two French soldiers were found guilty of manslaughter. Following this, French nuclear bombings were halted aid public outrage and the rallying of private yachts in New Zealand, which further hampered French plans.
It must be noted that direct action need not be dangerous or aggressive, although Greenpeace have at times been criticised for endangering activists. The RSPB took direct action of a different kind to save water starved wild birds in Elmney Marshes, Kent. Applying for powers under new laws, the RSPB gained a licence to pump water on to the marsh, therefore saving wildlife from an ecological disaster. Direct action, which is often successful in drawing attention to environmental issues, approaches problem activities at their source and attracts considerable media attention.
Indirect Action
The overwhelming majority of pressure group action is 'indirect', involving the promotion of issues through education, debate and calculated lobbying. The Friends of the Earth have launched a campaign called 'The Big Ask', encouraging the public to directly lobby their local M.P's on difficult environmental issues, either in person, or through letter writing. It must be noted that indirect action is usually behind successful direct action, whilst direct action adds impetus to indirect action.
What You Can Do
Pressure groups rely on the support of the public, both financially and in physical support. First, find a group that you feel you can make a sustained effort for. This will involve looking at a wide range of groups and considering their policies; you may not agree with all of them, so choose carefully. Following this, make a donation, join them and consider getting actively involved by offering your support and skills on a local level.
You might also like...