Promoting Sustainable Living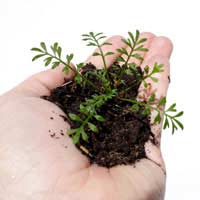 Once you have your sustainable living strategy in place you may wish to encourage others to do the same. One way of doing this is through 'leading by example.' Commonly if people see others benefiting from partaking in worthy cause they may well feel inclined to do the same. It is important here not to come across as the preacher; reprimanding workmates in the staff canteen for not buying sustainable local produce will not earn you any friends, and will probably do little to promote sustainable living!
If you work with others, it is worth approaching your manager and discussing company policy on issues such as recycling and energy consumption. As with any individual, a company is most likely to take environmental policies on board if they can see the benefits for them. Working with an institution, company, or other body it is possible to help them reap the benefits of sustainable living through the considered explanation of the economic as well as lifestyle benefits.
The installation of sustainable energy systems (such as solar, wind or hydroelectric) will make money back in the long term, both through saving in energy and through tax benefits. Similarly, on an individual level, the growing, and buying of organic produce, recycling and composting of waste and avoidance of harmful chemical products will contribute to a healthier and, possibly, more stress free lifestyle.
The promotion of sustainable living along these premises will undoubtedly be more successful than attempting to frighten people into making far reaching lifestyle changes. If people see you living a sustainable lifestyle, and see that you are enjoying it, it is liable that they will want to make similar efforts themselves. If you can point out the positive benefits, where they might find them difficult to see initially, in the work place, at home and in the wider community, then all the better.
There are several fronts on which you may wish to promote sustainable living:
Amongst Friends, through example and positive discussion.
In the home. As above.
At work. Through example and positive discussion with colleagues and bosses: Point out the financial benefits of sustainable business.
In the Community. Shop locally for locally produced food and other products. Use public transport. Let shopkeepers know why you are buying specific products and thank them for stocking sustainable produce.
In the Educational Environment. Encourage local schools, colleges and universities to promote sustainability through their curriculum and/or the courses they offer. If you are studying, or have children who are studying, discuss sustainable educational policies with a prominent member of staff at school or college.
In your local council area. Vote for local councillors that aim to implement (or have already implemented) sustainable policies. Between local elections, encourage local councillors efforts to promote sustainable living and offer help with their environmental policy if you wish.
On a regional and national level. Frequently lobby your local M.P, suggesting that they promote sustainable policies in Parliament. M.P's are very busy, so naturally will address the most pressing issues first. For this reason, sustained pressure is the best way of guaranteeing your M.P's support. One well written and polite letter or one every couple of months should guarantee at least careful consideration of the issues you have raised. M.P's operate a 'surgery' once a week, whereby constituents can drop in to talk personally to their M.P. It is worth attending such a surgery: If your M.P. can put a face to the issue you raise, they are more likely to respond positively.
You might also like...
With the government backing away from subsidies for sustainable energy it's going to be more difficult to convince people to change to solar or install wind turbines. That doesn't mean you should back away from preaching the sustainable gospel completely. Recycling makes a huge difference, and the make do and mend philosophy of conservation over consumption helps, too. Encouraging these and other simple strategies (like organising a car pool at work) all helps the environment.