Solar Power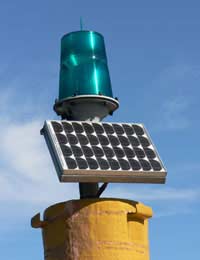 Solar Power is a popular form of sustainable energy, most notable for the fact that it is directly sustainable, as opposed to some other forms of sustainable energy (such as biomass, derived from plants) which are sustainable only when taking carbon offsets into account (such as the planting of new plants, to account for the farming of old ones). Solar Power can be easily installed domestically, or on a wider scale, with little disruption to the environment, either physically or visually.
Solar Power in the U.K. and Europe
Greenpeace argue that the U.K. could sustain over 60% of our energy needs through solar power. The government, meanwhile, have come up against criticism for suspending a £31 million solar energy programme, in order to spread money for the development of sustainable energy across several forms of energy generation. However, under new schemes, the development or photovoltaic (solar electricity) programmes continue to be funded, with the overall budget for the development of sustainable energy rising from £40 - 70 million per year by 2008.
With energy providers in the U.K. obligated by law to help reduce national fuel emissions by developing sustainable forms of energy, it is likely that solar energy use will increase shortly. However, this is most likely to catch on in people's homes, and not as part of a power station building initiative. The financial incentives for the mass proliferation of large solar power schemes are not high, as the initial outlay is expensive. Of the small amount of energy that is generated by solar power in the U.K. the vast majority of it is generated for domestic, small business and institutional use. Of this, solar heating (solar thermal energy) is more efficient and popular then the production of solar electricity.
It is predicted that, over time, solar electricity will become cheaper and easier to install, becoming an economically appealing option for homeowners, who ca stand to make savings on fuel. With 'Currys' electrical store recently marketing photovoltaic panels for the home, a revolution in electrical supply could be just around the corner. However, this will depend on the public uptake of such schemes, and if solar energy is to catch on, it will be through public demand and not government and industry investment.
Germany, Italy and Portugal lead Europe in the development of large-scale solar energy power stations, whilst Germany, Italy and Spain lead in the proliferation of domestic solar units. Conditions in central and southern Europe are certainly more favourable to solar heating and electricity then in the UK, though as part of a wider initiative solar power is a viable option if we are to generate significant amounts of sustainable energy. With many solar electric systems, not only relieving the strain on the national grid, but also feeding excess electricity into it, it is in the national interest for investment, at least on a domestic level to continue and increase.
For further information on installing solar energy systems in the home see related article.
You might also like...
You can come out from environment crises only through York solar power. It makes our environment neat and clean.
solarpowr
- 13-Mar-13 @ 5:17 AM
Solar power is a great sustainable idea and this page gives me lots of information which I could happily use for my coursework. Thank You
Steph
- 22-Mar-11 @ 6:45 AM