What is Fairtrade Shopping?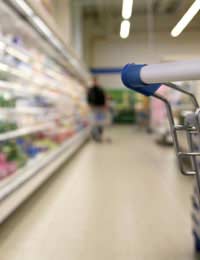 Fairtrade shopping is a way for those of us in the wealthier Counties of the developed world to support growers and producers in the poorer Countries of the developing world. It is an increasing popular and financially viable way of shopping, with great benefits for all.
Fair trade is the trade name for a regulated affirmation that goods or products are made or produced according to the principles of support for the producer as agreed upon between all parties. This seeks to assure that a fair price is paid for goods and services provided by the grower or producer.
Fairtrade is a system that is deliberately designed to prevent exploitation, both financially and in other ways, that has in the past been a blight on trade between Countries. When a shopper in the UK buys a fairtrade product, they know that the grower or producer who was involved in the product is getting a fair price for their efforts. This fair price has been agreed upon to provide the producer with a stable income to support their family and their business. The price has not been decided by one solitary exporter or middleman who randomly decides, but by a panel of experts who assess the needs of the local community and the local economy, and seek to adjust International market prices in favour of the producer.
Fairtrade Shopping: All Kinds of Goods and Products
The range of goods available to shoppers in the UK that are fairtrade is booming. Many fairtrade products are handmade, such as baskets, or plates or jewellery from Ghana or the Cameroon; some fairtrade foods are also organic – coffee from Nicaragua, or chocolate from several African Nations. If a shopper is looking for a gift for someone, then there are a huge range of fairtrade gifts to suit all pockets and tastebuds.
There are also wonderful ranges of fair trade clothing: produced from cottons and silks and other fabrics by fairtrade cooperatives around the world. Fair trade clothing boutiques are now springing up across the UK: as well as many shops stocking and proudly displaying a range of fairtrade products – from the supermarket to the corner store and the charity shop; specialist fair trade shops are open and more are scheduled to open which sell only goods that have been fairly traded.
Fairtrade: The Way Forward for Shoppers
Shopping for fairtrade products, many of them handmade or organic, gives shoppers a degree of confidence in the process of supply and demand, without any of the exploitation of labour that traditionally has been involved.
Shopping for fairtrade food for example, gives both a guarantee of good quality for the consumer, and satisfaction that the farmer or grower is benefiting from their efforts, and the community where the food was grown is benefiting from the crop and its sale to the Western world.
Shopping in confidence, for good products that have not economically harmed anyone but provide a good standard of living for the producer, is the benchmark of fairtrade. From fairtrade gifts, through to food and products of all kinds, a fair trade purchase is a purchase worth making.
You might also like...