Health Benefits Of Organic Food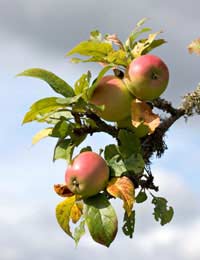 In buying local seasonal produce from an organic source, you are not only contributing to a healthy environment, but you are also contributing to a greater sense of well-being.
Scientific Research
There is considerable debate surrounding whether organic produce has direct health benefits when compared with non-organic produce. The Food Standards Agency (FSA), the French Food Safety Agency (AFSSA) and the Swedish national Food Administrator have all recently concluded that there are no discernible direct benefits from eating organic as opposed to non-organic produce.
However, some independent research has shown that some organic produce is both higher in vitamins and antioxidants than non-organic produce. At this stage though, scientists have failed to reach a consensus and findings must be treated with caution: Various powerful corporate groups have it in their interests to support either side of the debate, and research can be tainted by bias.
A strong argument against non-organic food is that it may be genetically modified, or contain residues from pesticides that were used in their production. As tests have not been adequately carried out to ensure the safety of such food, Greenpeace argue, it is safer to buy organic, which also produces less carbon emissions in the farming process than non-organic food.
Carbon Emissions
It is interesting that the definition of 'health benefits' does not extend so far as to include the benefits of leading a lifestyle where harmful carbon emissions are reduced. Clearly a reduction of harmful carbon emissions will be beneficial to the long-term health of humanity as a whole. It could be further argued that shopping locally contributes to a sense of community well being, and may reduce stress if long road journeys are avoided.
Clearly many of the benefits of buying organic, locally produced food are not quantifiable and tests are carried out according to a strictly Western-science oriented system. Many eastern religions (such as Buddhists and Hare Krishna's) and other spiritual groups would not dispute the positive benefits of eating food that is relatively untampered with at its source.
FSA Stats
Despite the FSA not arguing in favour specifically of organic food, they do agree that sustainable agriculture and organic produce should be promoted in the interest of a safer and cleaner environment. They are also taking measures to improve food testing systems so as to be able to produce conclusive evidence on the relative health benefits of non-organic and organic produce, though they continue to stress that at present there is no difference between them.
In a sense, it could be argued that the FSA have their hands tied here: In conjunction with other government interests (such as DEFRA), that are trying to cut fuel emissions and improve the environment, they clearly support organic produce. However, they do also have a duty to protect the interests of the lucrative produce industry as a whole.
Whilst the jury is out on this issue of health benefits, it may be worth finally considering whether there are likely to be more health risks in eating a naturally organic vegetable, or one that has been genetically modified, or sprayed with pesticides.
Whilst you ponder the answer to that one, it is best stick to organic for its clear environmental benefits, whilst appreciating the obvious lifestyle benefits too!
You might also like...