Recycling Household Waste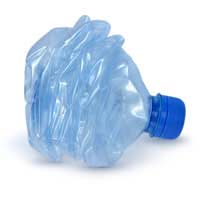 Recycling household waste is a relatively simple and inexpensive way to contribute to a better global environment. Recycling has two main benefits for the environment:
It reduces energy wastage due to the burning of harmful fossil fuels during production.
It reduces the amount of waste that is either incinerated (which itself produces harmful fumes) or placed a landfill site.
Additionally, the manufacture of recycled goods may also be more environmentally friendly than initial production (or 'virgin' production), requiring less energy and producing less waste.
UK Government Policy on Recycling
The government have committed themselves to increasing the amount of household waste that is recycled and in the UK for the year 2006/2007, the target of a 25% reduction in household waste was exceeded, as part of a wider initiative to reduce carbon fuel emissions overall. The targets now set for 2010 are for a 30% reduction. The Department for Environment, Food and Rural Affairs (Defra) most recent statistics suggest that we currently recycle 26.7% of our household waste (2005/2006 figures). However, some people argue that the actual figure is much less and we need to do more to encourage recycling.
The government aim for a total cut of landfill to 75% of its 1995 levels by 2010, in line with the EU Landfill Directive (1999). Household waste contributes nearly 10% of all waste, the majority of which is land filled. Therefore there is a high incentive for the government and local authorities to encourage recycling. The household waste recycling act (2003) states that all local authorities must provide doorstep collection facilities for households to recycle at least two major forms of waste by 2010 (i.e. paper and plastic, or paper and glass, etc.).
This demonstrates the government's commitment to household recycling, yet the range of household goods that can potentially be recycled is huge, with no provisions given for some of the most damaging household items.
Recyclable Household Items
Aluminium Cans and Tins
Foil
Glass
Paper
Plastic
Batteries
Clothes
Computers
Engine Oil
Fabric
Ink Cartridges
Paints and Chemicals
Recycling and Reuse
Of the above, only the top five are easily recyclable through household collection. Arguably, there are many more items that are recyclable, though, strictly, recycling involves the re-manufacture or manufacture of goods/packaging, using some or all of the elements found in the waste from existing goods. To pass on complete and functioning goods to others is, in fact, 'reuse' and not 'recycling'. However, the distinction has become blurred in recent years and, in any case, many items, such as computers, mobile phones, fabric and clothes can fall into either category. Some councils collect reusable items, such as clothes, for distribution to deprived communities, with recyclable materials.
Reuse is a valuable way to help reduce the need to manufacturing and, therefore, cut fuel emissions. However, it needs to be implemented as part of a wider recycling scheme and provisions for recycling electrical goods, chemicals, and batteries etc. will need to be made more viable if the average householder is to reach government targets.
Calculating Benefits - Plan Ahead
At the moment, whilst it is possible to recycle and reuse oils, paints, chemicals, ink cartridges and computers at processing plants and collection centres, this will often involve travelling to get there. The benefits of recycling must be measured against the environmental cost of travel.
There are many economic incentives behind recycling for the manufacturer. Recycling avoids the cost of sourcing materials from scratch. There is a great deal more money to be saved from recycling aluminium than steel (because steel is initially relatively cheap to produce anyway). Consequently, steel is recycled less than aluminium. It is worth considering this when you buy products. Try to buy those that will be most easily recyclable.
Recycling is possibly the single most valuable way that you can personally have an effect on the environment, so it is worth thinking ahead and developing a workable system. Separate goods that can be recycled through doorstep collection from other goods and make short journeys to outside processing points to recycle goods that aren't collected once you have accumulated a reasonable amount of waste.
You might also like...