Environmental Impact of Air Travel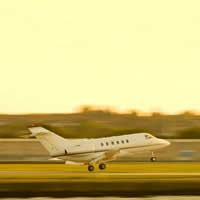 Air travel accounts for 3-5% of carbon dioxide emissions that are released internationally. With air travel on the increase and steps being taken, overall, to cut the amount of carbon emissions throughout industry, air transport is set to become the world's largest single contributor to environmental damage and global warming.
Whilst the EU have recently approved a policy that will penalise airlines with heavy taxation, this is unlikely to have much of an effect on air travel; EU passenger figures are set to double by 2020. The tax will affect all 25 member states of the EU and will even be applied -eventually - to flights arriving in the EU from other destinations. A further scheme, either in conjunction with the tax, or in place of it, would require that Airlines buy 'carbon credits'; that way they pay directly for the carbon they use by quantity.
Governments and institutions that overstep their carbon allowance through air travel already voluntarily carry out this form of 'carbon offsetting'. In 2005 Tony Blair purchased carbon credits to cover the huge excess in carbon emissions that the G8 summit - held in Gleneagles - produced through air travel. Individuals can pay to offset the carbon they use, and have it diverted into a scheme that has a positive environmental impact.
Although all of these schemes are invaluable in promoting awareness for the need to reduce carbon emissions, none of them directly have an effect on the quantity of emissions burnt by the aviation industry. A paper published in 2005 by the 'Green Skies Alliance' (an alliance of NGO's and pressure groups committed to reducing pollution through air travel) suggests that an increase in fuel emissions, in accordance with an increase in air travel over the next 25 years, will counter all other moves to reduce carbon emissions in the UK. If this is the case the UK will fail to meet pledges it has made under the UN Kyoto protocol on climate change.
Carbon offsetting, or taxing airlines will simply not be enough to halt damage to the environment, unless these measures force airlines to develop a sustainable alternative to burning harmful fossil fuels and - in the meantime - meet harsh criteria for the reduction of fossil fuels.
ACARE (the Advisory Council for Aeronautical Research in Europe), who advise the EU, currently call for a 50% reduction in carbon emissions for all new planes designed and built from 2020 onwards. The meeting of this, or similar criteria, will be vital in halting the harm done by the aviation industry, but will not necessarily not offset against the huge increases in air travel bound to occur. Ideally we need to cut air fuel emissions significantly: As we have seen, passenger figures are set to double by 2020, a 50% reduction in carbon emissions by that same year could well result in total numbers of carbon emissions remaining unchanged!
Personal Responsibility
In order to exert pressure on airlines to genuinely cut carbon emissions it may be necessary for the public to demonstrate their concerns about air travel by refraining from flying, whenever possible. It is inevitable that most people will need to fly at some point and the benefits of cheap and easy European travel are undisputable, both for business and leisure. However, it is possible to reach a great many European destinations by coach and rail and discounted season passes, available for travel throughout several countries over a period of a month or more, make rail and bus a viable option for serious travelling. It is worth considering this option over taking long haul flights to distant destinations; there are many parts of Europe that are, as yet, relatively unexplored and hold enough of interest to sustain even the hardened traveller… Also consider taking your holiday/one holiday a year in the U.K. instead of abroad.
A significant decrease in consumer demand for flights will send the message to the aviation industry that something must be done to improve on aeroplane technology.
You might also like...