About Our Site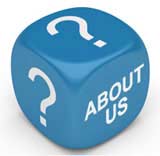 SustainableStuff was formed to offer a unique reference point on living a greener life.
Living a greener life has never been so important. We know that our world is changing; flash floods, warmer winters and much more erratic weather conditions than ever before, all suggest that global warming is having an impact.
Animals and wildlife have noticed these changes. Many species of birds hatch earlier than they used to, flowers bloom earlier and the seasons are much less distinct.
Thankfully, humans are also taking note of the changes that are affecting our planet. Most of the super-powers are putting plans in place to reduce the impact of global warming, through reduced emissions of pollutants and by taking a much more proactive approach in business.
Of course, it is not only Governments and business owners that need to take action. We are all responsible. Each one of us can make a contribution to help slow down the damage that is being done. Turning back our central heating, taking a more conscientious approach to the food that we buy and eat, and using local transport more often are some of the things that we can do to help.
SustainableStuff was formed to offer help and advice for those who want to make a difference. The site, not only offers fantastic information about sustainability, it provides great ideas for you, to help you make that difference.

Related Articles in the 'Site Information' Category...